We know how it can be when you're getting your gear together for that big fishing trip. As the list of things you have to take grows, the list of things you'd like to take then gets added…just before reality kicks in. Where is all this stuff going to go?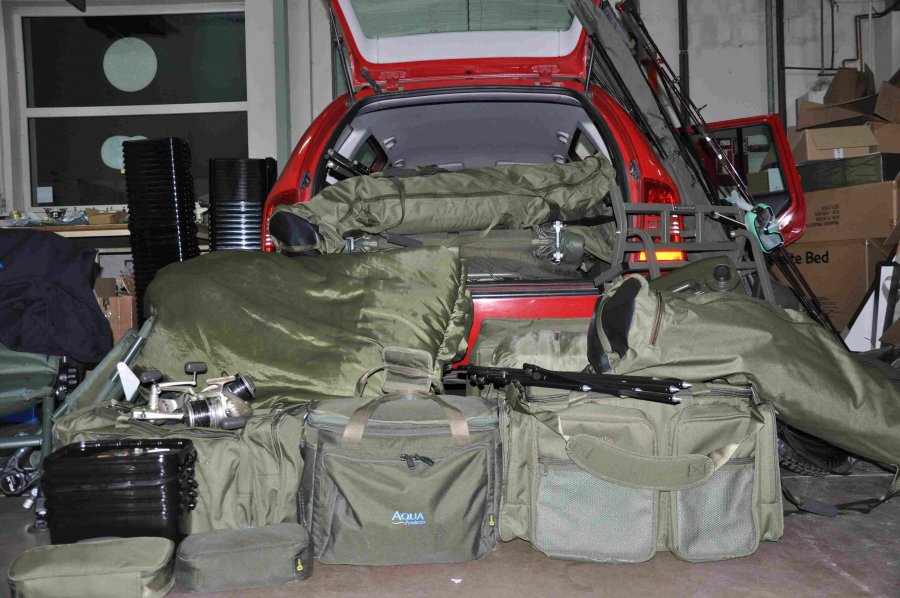 Well, that's where we come in.  We have a range of roofboxes available with varying capacities and more importantly for fishermen, varying lengths. The primary benefit being that you get options as to how you'd like to transport your gear and more specifically your rods.
Whether you wish to break them down or transport complete, dependent on the size of your vehicle, we can provide options none of which include strapping the rods with a couple of bungies to the top of the car and exposing them to elements whilst flying along the motorway!
Moving some of the load to the roof not only increases the capacity, it also considerably increases in-car comfort for all passengers.
Whatever the car, we'll have a roofbox to suit.  Call 01438 289030 to find out how we can help or submit an online request HERE